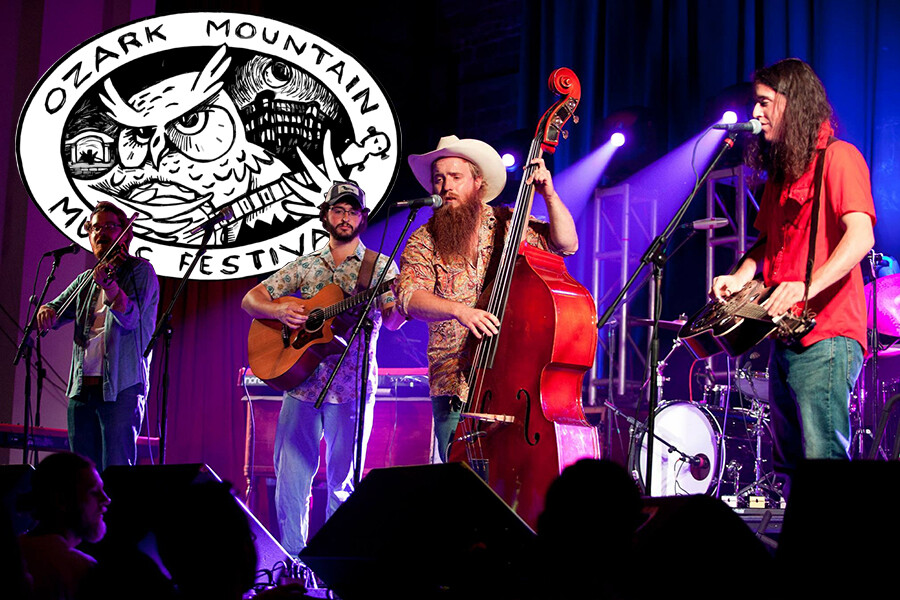 2022 is nearly a memory and that means it's almost Ozark Mountain Music Festival time! OzMoMuFest 2023 is scheduled for January 19-22. Four days and more than 20 bands serving up heaping helpings of live music. Bluegrass, folk, urban American roots, and more. Don't miss it!
Heat up the New Year with the premier winter music event of the Ozarks: OzMoMu! The Ozark Mountain Music Festival draws a diverse lineup of musicians and their fans from across the country to Eureka Springs every year. The beloved event is like an outdoor music festival but held indoors at Eureka Springs' historic Basin Park Hotel.
Performances are scheduled to kickoff Thursday night and continue for four days on multiple stages. A popular Late-Night Jam occurs on Friday and Saturday night at Chelsea's Corner Cafe & Bar.
One of the best aspects of the festival is that there is no backstage. Consequently, band and audience members share the same space for the event, creating a fun and lively group intimacy between performers and fans. So very unique.
Best of all, Ozark Mountain Music Festival 2023 and Basin Park Hotel are all less than half an hour's drive from Sugar Ridge Resort! Enjoy hours of mountain music at the festival, then it's an easy hop back to your Beaver Lake cabin or suite. What fun!
Ozark Mountain Music Festival 2023 Lineup
This year's headliner is Lindsay Lou, a singer-songwriter and multi-instrumentalist who has released several critically acclaimed albums. The festival will also see performances by other top artists in the folk, bluegrass, and Americana genres, including: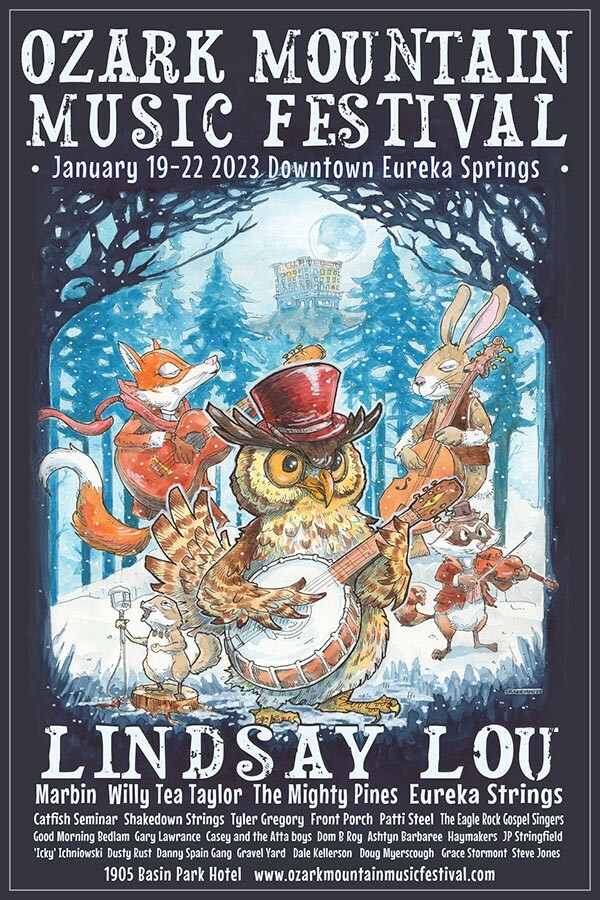 Marbi
Willy Tea Taylor
The Mighty Pines
The Eagle Rock Gospel Singers
Catfish Seminar
Shakedown Strings
Tyler Gregory
Front Porch
Patti Steel
Eureka Strings
Gary Lawrence
Casey and the Atta Boys
Don & Roy
Ashtyn Barbaree
Haymakers
JP Stringfield
"Icky" Ichniowski
Dusty Rust
Danny Spain Gang
Gravel Yard
Dale Kellison
Doug Myerscough
Grace Stormont
Steve Jones
Good Morning Bedlam
Visit the festival website to learn more and buy tickets. You can also follow this event on Facebook.