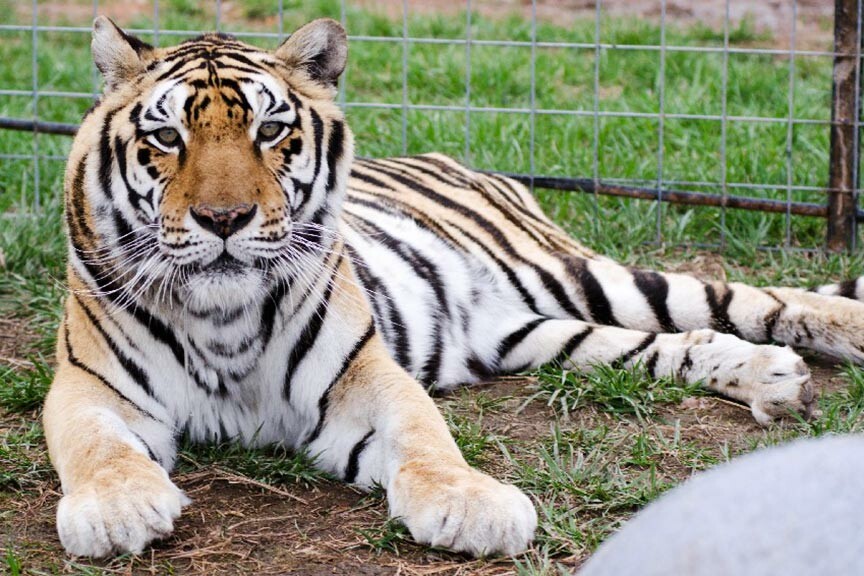 Fans of big cats and other exotic creatures will want to pay a visit to Turpentine Creek Wildlife Refuge. The 450+ acre compound is home to almost 100 rescued animals and one of the country's largest big cat sanctuaries.
Big cats are always fascinating and have been in the news a lot thanks to a growing awareness of how they tend to be neglected or abused in captivity. Lions and tigers may be beautiful but they make terrible pets. They're dauntingly strong, aggressive, massive eaters, and cannot survive in bedrooms or backyards.
People still try, unfortunately, and that's where Turpentine Creek Wildlife Refuge comes in. Turpentine Creek is a non-profit organization that has been rescuing animals since the 1990's, and we mean rescue. The refuge works hard to provides safe, healthy habitats for their animals and is accredited by the GFAS. They do not breed or sell animals or animal parts, don't allow hands-on interaction or cub petting, and don't exhibit animals at shows.
You can, however, tour the refuge and see the animals in their spacious, permanent habitats.
Visiting Turpentine Creek Wildlife Refuge
Turpentine Creek Wildlife Refuge is located just a half hour from Sugar Ridge Resort at 239 Turpentine Creek Lane in Eureka Springs, AR.
Visitors to the Refuge have a number of options during their visit. Of course, the #1 attraction is the big cats, which you can see on the guided tours of the habitat. Guests board the open-air tram for an hour-long guided tour of large cat habitats.
Visitors can also explore the refuge's Discovery Area where you'll see some of the smaller animal residents. The Discovery Area is also home to the bear tunnel, where you can view bears and big cats.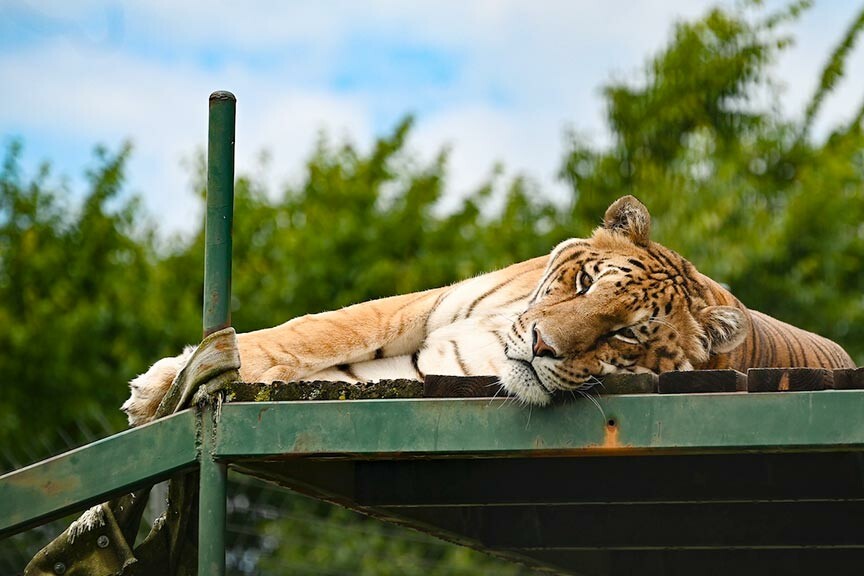 Those wishing to see even more can sign up for a 2 hour long, Carnivore Caravan Tour. This private, behind the scenes tour takes you through areas not open to the public in the comfort of an SUV. You'll see all the habitats, the veterinary hospital, and the commissary where the animals' meals are prepared.
Turpentine Creek also offers educational seminars about animals living at the Refuge. Topics include natural habitat, species conservation, biodiversity, and more.
Visit www.turpentinecreek.org for more information. You can also visit the refuge on Facebook.
Spend a few hours getting to know the good folks and beautiful animals at Turpentine Creek, then it's just a short, scenic jaunt back to your comfy digs at Sugar Ridge Resort. Lovely!