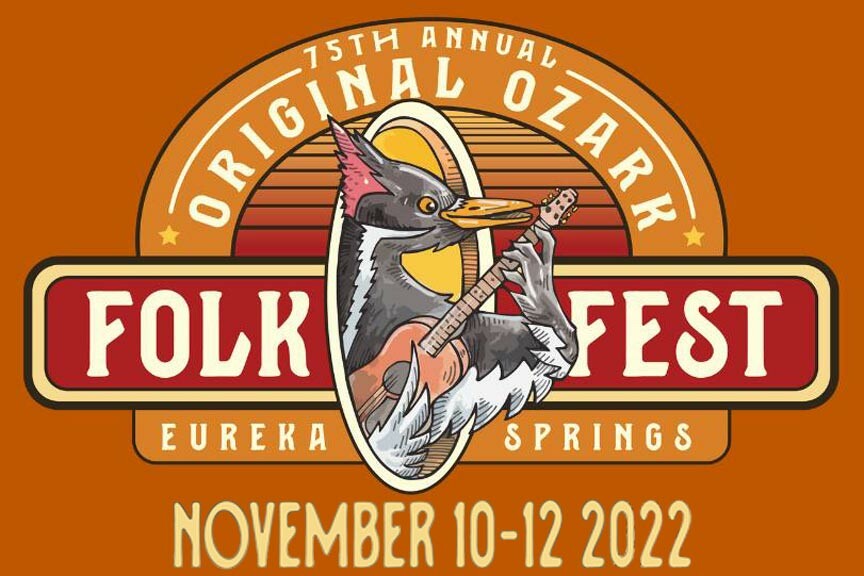 Celebrate the 75th annual return of America's longest continuously running folk festival at the Original Ozark Folk Festival! November 10th through the 12th, 2022 at Eureka Springs City Auditorium.
The Original Ozark Folk Festival has been a Eureka Springs tradition since 1947, drawing talented musicians, entertainers, and crowds of Folk and Americana fans every year.
The annual festival is much more than a simple multi-day concert. The festival's main aim is keeping the traditional folk music and traditions of the Ozarks alive.
Many performers come to the festival with homemade instruments. Either treasured heirlooms or results of their own craftsmanship. In fact, a good part of the festival's attraction, after the music of course, are all the artisans selling genuine, Ozark folk masterpieces.
This year marks the 3-day event's 75th anniversary and, as such, promises to be more exciting than ever. It also marks the first return to a full and centered festival after a few years of pandemic precautions.
2022 promises a return to a more traditional festival. There will be scheduled concerts at the City Auditorium, free concerts in Basin Spring Park, and a variety of other events, performances, and impromptu jam sessions all around town.
You'll also be able to peruse the offerings at the Ozark 'Folk Faire' in the Auditorium Basement, 10am to 3pm, all 3 days. Here, local musicians, artisans, and museums will showcase their wares and ties to the history and future of folk in the Ozarks.
Perhaps best of all, Sugar Ridge Resort is less than a half hour's drive from all the Folk Festival fun in downtown Eureka Springs!
Spend your day enjoying the music and other folk traditions of the Ozarks, then it's just a quick drive back to the comforts of your Beaver Lake cabin or lake view suite. Perfect!
Original Ozark Folk Festival 2022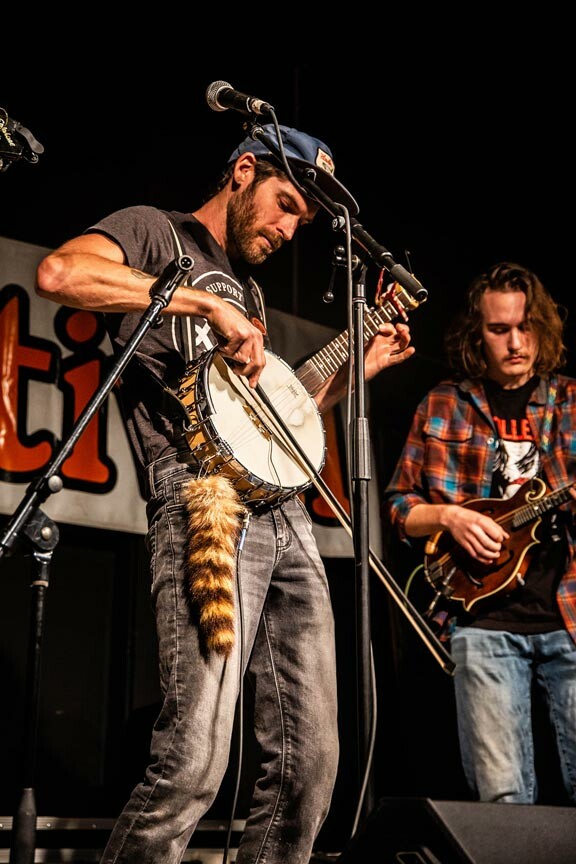 This year's festival is scheduled for November 10th through the 12th, at the Eureka Springs City Auditorium. Nearby Basin Spring Park will be a site of free concerts and jam sessions throughout the weekend.
Thursday, November 10
11am – Skye Pollard & Family Holler
12:30pm – Sprungbilly
2pm – Willi Carlisle
4:30pm to 7:30pm – Barefoot Ball at the City Auditorium with Willi Carlisle, Chucky Waggs & The Company of Raggs
5:30pm – The Hedgehoppers with musical guest Danny Spain
Friday, November 11
11am – Jesse Dean
12:30pm – Front Porch
2pm – Shannon Wurst
4:30pm to 7pm – Shinyribs & Rachel Ammons at the City Auditorium
Saturday, November 12
11am – Dandelion Heart
12:50pm – Brian Martin
2pm – Ozark Mountain Rhombus
Visit the Ozark Folk Festival's Facebook event page for more details and tickets.