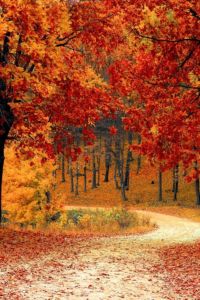 When guests arrive at Sugar Ridge Resort, they often ask, "Are there hiking trails, nearby?" We are so glad you ask! The following is a list of hiking trails near Eureka Springs, located just minutes from Sugar Ridge. Why, "Hiking Trails?" This region is booming with biking opportunities, such as the Downhill Trails at Lake Leatherwood, and many new trails are being developed each year. Here, we want to celebrate the timeless delights of the walking pace. Why "10-ish Minutes from Sugar Ridge?" These Ozarks hills are full of opportunities for exploration of our Mother Nature. We want you to know which are nearby, so you can plan other activities (or relaxation) during your stay.
Hiking Trails Near Eureka Springs, Arkansas
So, from nearest to farthest from your cabin…
Dogwood Trail: Just over 2 miles from Sugar Ridge, this 1.4 mile loop features sweeping vistas and geologic wonders laid bare along bluff lines and a large rock quarry.
Bench Rock Trail at Indian Creek Park: Just 4 miles from your cabin, views over Beaver Lake (especially in Winter) make this 1.4 mile loop a sunrise, afternoon, or sunset delight!
Devil's Eyebrow & Trimble Mountain:  The trailhead is 6 miles from the resort. The hike is 10-12 miles of vigorous "up and down," if you decide to go to the end and back (you do not have to). This area boasts some of the rarest, and most diverse collection of, plant species in Arkansas!
Lake Leatherwood Park  is an enchanting spring fed lake valley that boasts some of the finest hiking in the area, just 10 miles from your cabin. Some trails are also used for biking. Most miles will just be you, the birds (and the bees), and the flowers, and the trees! The highlights are…Leatherwood Trail, Bench Loop Trail, Beacham Trail, Miner's Rock Trail, and the Overlook Trail. When there is water coming down from the hills, take a dip or quiet your soul at Leatherwood Falls.
Whichever excursions you choose, happy trails!