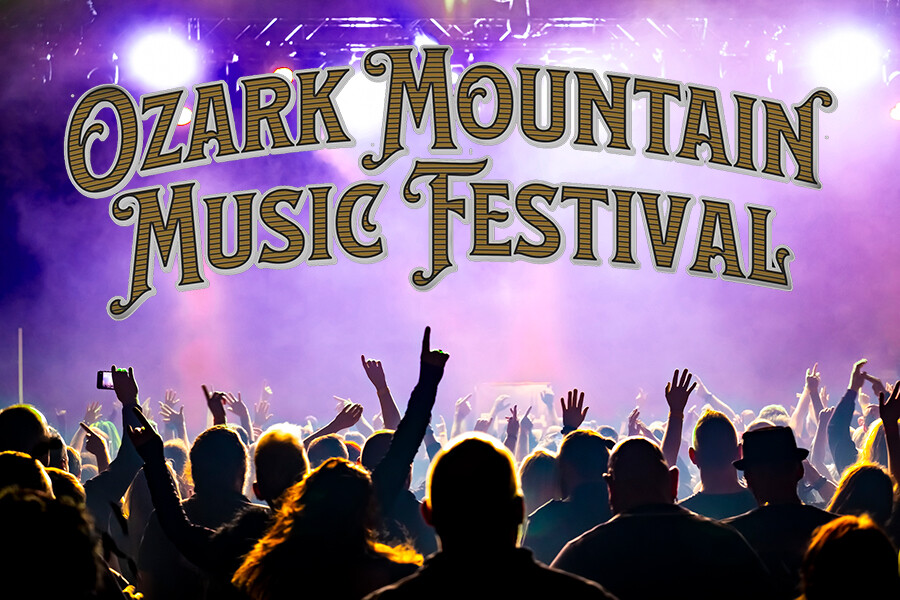 Gear up for the 10th annual Ozark Mountain Music Festival, affectionately known as OzMoMu! Experience four days of live music at the historic Basin Park Hotel in downtown Eureka Springs. January 18th to the 21st, 2024.
OzMoMu is unmatched, combining lively American roots music on multiple indoor stages with a variety of fun, daily activities. Attendees can enjoy theme nights, whiskey tastings, yoga & mimosas, ice skating, hatchet throwing, macrame, tie-dyeing, and more.
Ozark Mountain Music Festival is a winter event, so held indoors, but is otherwise just like a top-notch, multi-band, outdoor music event. One of the festival's highlights is its lack of a backstage. Both bands and the audience share the same space, creating a warm intimacy that sets this festival apart.
OzMoMu 2024 begins Thursday night, January 18th. Don't miss the Late-Night Jam at nearby Chelsea's Corner Cafe & Bar on both Friday and Saturday nights.
The festival venue, the 1905 Basin Park Hotel, sits in the heart of Eureka Springs, surrounded by dining and shopping options, all within easy walking distance. Better yet, downtown Eureka Springs is less than a half hour's drive from your Beaver Lake accommodations at Sugar Ridge Resort.
Spend the day enjoying the festival and exploring Eureka Springs, then it's a quick and scenic drive back to your Beaver Lake cabin or suite. A grand adventure!
2024 Ozark Mountain Music Festival Lineup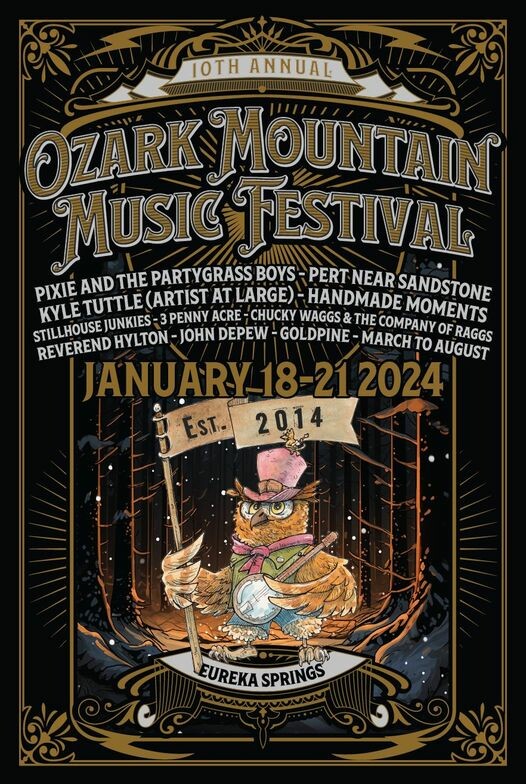 Ozark Mountain Music Festival 2024 runs from Thursday, January 18th, to Sunday, January 21st, 2024. 
The festival is held at the Basin Park Hotel, located at 12 Spring Street, in downtown Eureka Springs, AR 72632.
This year's festival lineup boasts:
Pixie and the Partygrass Boys
Pert Near Sandstone
Kyle Tuttle (Artist At Large)
Handmade Moments
Stillhouse Junkies
3 Penny Acre
Chucky Waggs & The Company of Raggs
Reverend Hylton
John Depew
Goldpine
March To August
… and many more TBA!
Visit the festival website for more information and to purchase tickets. You can also view the festival's Facebook event page.