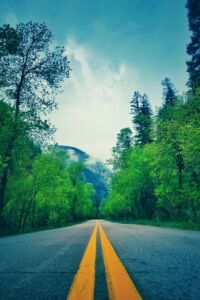 Although there are countless things to do in and around your Eureka Springs Cabin, you want to take a day trip. These are 3 Best
day trips from your Eureka Springs Cabin.
Best Day Trips from your Eureka Springs Cabin
Crystal Bridges American Art Museum in Bentonville, Arkansas is a 40-minute drive from Sugar Ridge Resort. You are fortunate that the trip is short, because you have a full day of artistic treasures to behold! For instance, get sized up by Rockwell's "Rosie the Riveter". Get lost with Durand's "Kindred Spirits". Look at life through Georgia O'Keeffe's eyes. The permanent collection is always admission free and the museum is closes on Tuesdays. One more tip? Walk, bike, or drive just a few blocks to Bentonville's vibrant city center and indulge in the phenomenal culinary scene!
The Buffalo River is designated as the first national river in the United States. Lucky for you, this treasure is located just 1 hour and 30 minutes from Eureka Springs! Enjoy fantastical floats, fantastic fishing, and "freaking" amazing hikes. In other words, you revel in magical experiences that you remember forever. Looking for the sites, and not the hikes? Drive down to Steel Creek or take highway 74 to Jasper.
Branson, Missouri is one of the most popular vacation destinations in the United States. You guessed it…it is conveniently located just over an hour's drive from your Eureka Springs cabin. Enjoy the pace of your quaint home in the Arkansas Ozarks, but if you want to rev it up at theme parks and a show, you can conveniently make it back at the end of the day to your cozy Eureka Springs Cabin!