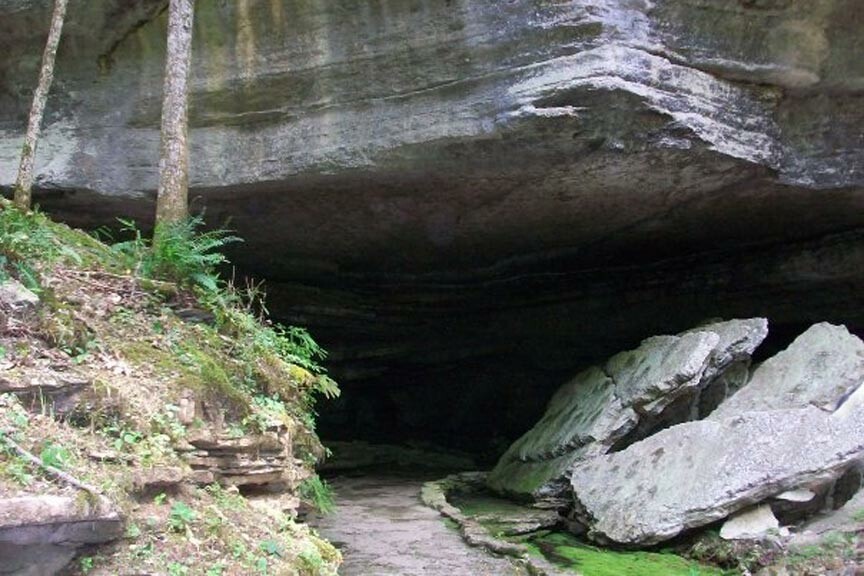 Cavers and others after a little underground adventure will enjoy a visit to War Eagle Cavern on Beaver Lake. This unique cave is not only Arkansas' only lakeside cavern, it's also one of Northwest Arkansas' largest caves, and one of the oldest show caves in the state. Best of all, it's less than an hour from Sugar Ridge Resort!
There are no end to the activities you can enjoy during your stay at our Beaver Lake cabins. Fishing, boating, swimming, hiking, picnicking, and Eureka Springs is only 20 minutes away.
Those looking for something a little out of the ordinary, however should consider checking out War Eagle Cavern. This unusual lakeside cave is home to three stories of caverns and a wide array of strange formations. Domes, rimstone dams, huge rooms, an underground lake, waterfalls, and more. Even more unusual, a fresh water spring flows out of the cave's mouth alongside the entry path.
Guided Tours and More
War Eagle Cavern currently offers 3 different tours.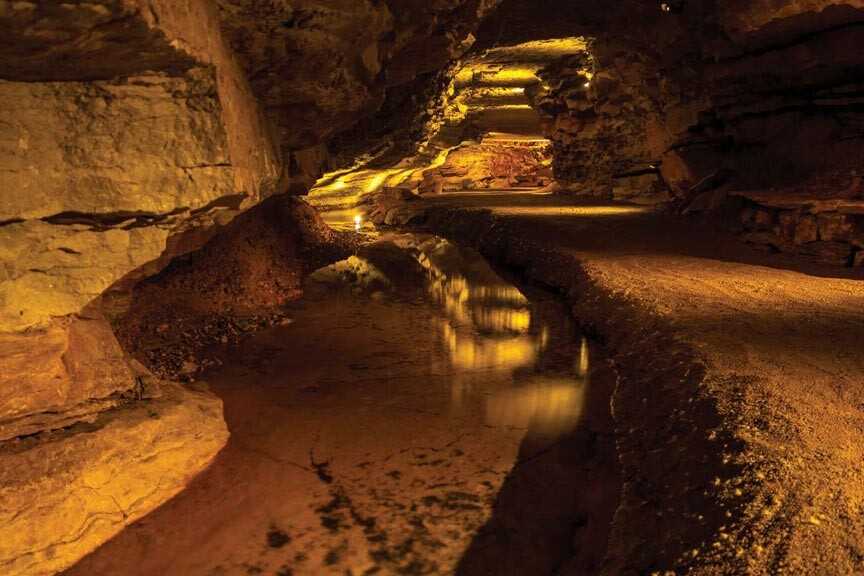 Traditional Cavern Tours are lead and narrated by expert guides will lead you through the first half-mile of the cavern. You'll see a variety of natural formations, learn about the cavern's history, and maybe even see some of the resident bats and salamanders.
Lantern Tours are after-hours guided tours lit only by hand held oil lamps. You'll also hear stories and history not told on any of the other tours. Spooky fun!
Wild Cavern Tours are just what they sound like: guided tours that take you beyond the well-maintained and well-lit walkways of the main tours.
You'll twist, crawl and climb through 2 miles of the cave that few ever see to incredible formations, including a 100ft deep subterranean canyon. For the adventurous who don't mind getting muddy!
After you've finished your tour, don't hurry off. There's more to see and do.
A variety of scenic hiking trails lead from the cavern, through the forest, to lovely natural waterfalls and expansive views of Beaver Lake. You can also wander down and feed the fish in the lake from the boat dock.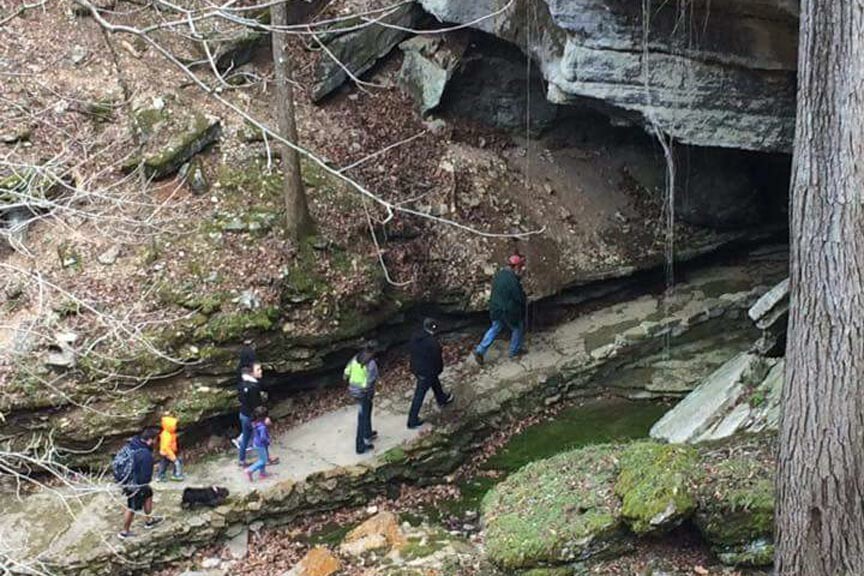 Those looking for further entertainment can enjoy gemstone panning, the Lost in the Woods maze, or exploring the mysteries of the Moonshiners' Mystery Shack. There is also an on-site gift shop.
War Eagle Cavern
War Eagle Cavern is located at 21494 Cavern Drive in Rogers, AR.
The cave is open daily, March 5th through Thanksgiving Weekend, 9:30am to 5pm. The last cavern tour leaves at 4pm.
Learn more at the cavern website. You can also find the cavern on Facebook.
Spend a few hours at War Eagle Cavern, perhaps with an added stop for lunch at the nearby War Eagle Mill Bean Palace, yum! After that, it's a just a short, scenic drive back to your cabin at Sugar Ridge Resort. Lovely!