Corvette fans and classic car enthusiasts will want to mark their calendars for the 32nd annual Eureka Springs Corvette Weekend! This popular event sees four glorious days of Corvette shows, parades, drives, and more. October 5th through the 8th, 2023 in Eureka Springs, AR.
Early fall is a lovely time of year, here on Beaver Lake. The sun is still out and the leaves are still green but the temps are cooler, the crowds lesser, and there's still plenty to do and see.
Nearby Eureka Springs always has something up its sleeve to entertain and, in early fall, that's the annual Corvette Weekend.
The event began quietly in 1991, with just 33 Corvettes and a picnic. It has since grown to include nearly 1,000 Corvettes and a whole host of events.
In fact, Eureka Springs Corvette Weekend is now one of the three largest, non-commercial, annual Corvette events in the country! Enthusiasts come from all over to show off their own Corvettes, meet fellow fans, and ogle all the gorgeous cars.
Eureka Springs Corvette Weekend 2023
Corvette Weekend almost always occurs the first weekend of every October and 2023 is no exception. This year's event is scheduled for October 5-8, 2023.
You don't have to own a Corvette to attend but, if you do, you should consider bringing it along and entering it in the show! All vintages of original, modified, restored, or even daily driver Corvettes are eligible.
The event is decidedly friendly. There is no real competition to engage in, no stressful prep or points to win or lose. Just a fun 4 days of driving and admiring Corvettes with fellow fans.
Events take place at various locations in and around Eureka Springs, AR. Past year's highlights include an Owner's Choice Car Show, a Poker Run, and a Fuel Economy Run. This latter is very popular, attracting a hundred or more Corvettes for a drive on some of the area's most scenic roads.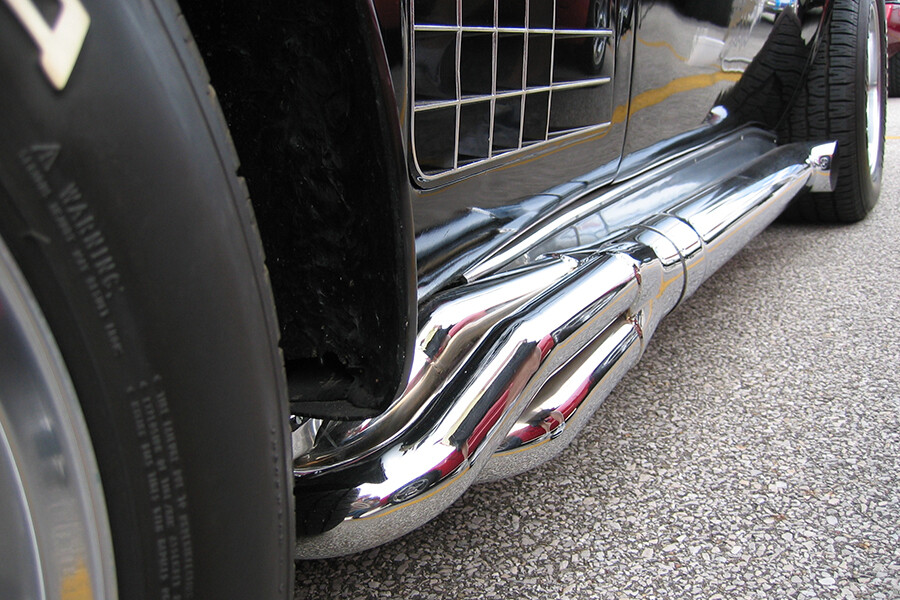 There are also a variety of fun challenges to compete in. A Fan Belt Toss, a Bull's-Eye Rod & Piston Throw, and everyone's favorite, the Blind Man's Short Course Autocross. This latter event teams blindfolded golf car drivers with sighted co-pilots for a run through a short course of safety cones. Always a lot of fun.
Wishing you had a Corvette of your own to show off? Hit the event's For Sale Corral and, who knows? Maybe you'll find one to buy!
Corvette Weekend also includes an Awards Ceremony and The Parade of Champions through downtown Eureka Springs.
Best of all, it's all happening less than a half hour's drive from Sugar Ridge Resort. Spend the day attending events and admiring the wide variety of Corvettes, then it's an easy and scenic drive back to your cabin or suite on Beaver Lake. The makings of a perfect weekend!
Visit www.eurekaspringscorvette.org to register and for more information. You can also find this event on Facebook.