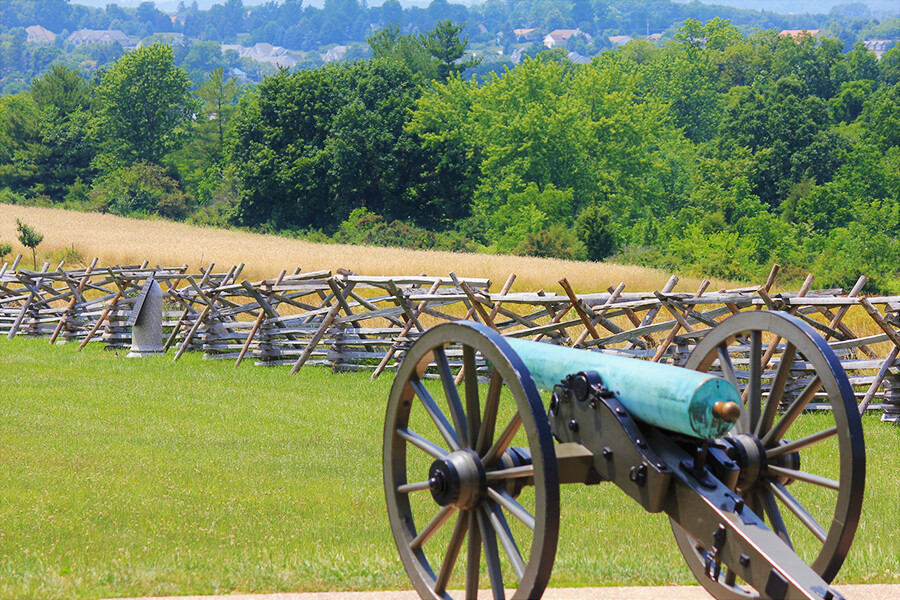 The Civil War Battle of Pea Ridge took place in early March of 1862 and involved nearly 26,000 Union, Confederate, and even Cherokee soldiers. Pea Ridge National Military Park preserves this important Civil War battlefield, located just 20 minutes west of our Beaver Lake cabins and suites.
Civil War history buffs will find a lot to explore in Arkansas. There's the Lakeport Plantation in Lake Village, Chidester's Poison Springs Battleground, Headquarters House in Fayetteville, and many others. Of all the major Civil War sites in the state, Pea Ridge is the closest to Beaver Lake, and notable as one of the most intact Civil War battlefields around.
The Battle of Pea Ridge saw the two armies wrestling for control of Missouri, a crucial border state. The Confederates, led by Major General Earl Van Dorn, brought 16,000 soldiers to the fight, including almost 800 Cherokee. They faced off against 10,250 Union soldiers, led by Brigadier General Samuel R. Curtis , who were in control of the state at the time.
The conflict, a bloody battle by all accounts, took place over two days and on two separate battlefields. Though they were outnumbered, the Union was victorious, holding their position and driving the Confederates from the battlefield.
Pea Ridge National Military Park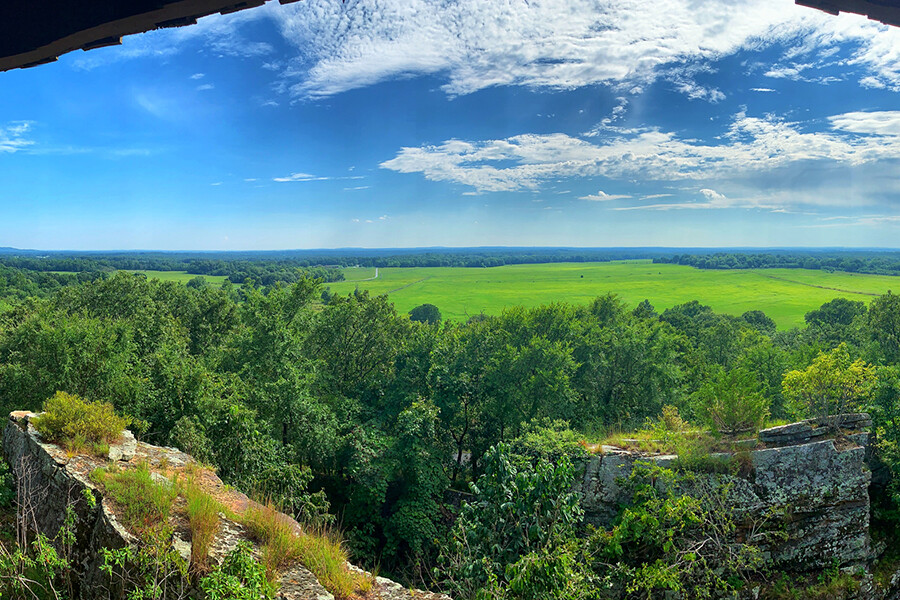 Pea Ridge Military Park is located at 15930 East, US-62, in Garfield, AR, just north of Rogers. The park preserves the battlefield in honor of the nearly 3,500 soldiers who died here on March 7th and 8th, 1862.
Visitors to the park will find 4,300-acres to explore and several ways to enjoy them. Highlights include two Civil War battlefields, historic Elkhorn Tavern, a visitor's center, hiking trails, and more.
Be sure to stop by the Pea Ridge Visitor Center and Museum to take in the interactive exhibits. Then you'll want to embark on the 7-mile, self-guided road tour with 28 points of interest. You can also explore the park with a Guided Cell Phone Tour. 7 miles of hiking and biking trails leading to various points of interest.
A 2.5 mile section of The Trail Of Tears also runs through the park. For those unaware, the Trail of Tears is the path thousands of Native Americans walked and died along during a forced relocation in the 1820s.
Pea Ridge Military Park is open 365 days a year, 6am to dusk. Learn more at the park website.
Spend a few hours at the park learning about our great nation's storied heritage, then it's an easy and scenic drive back to the comfort of your Sugar Ridge Resort suite or cabin on Beaver Lake. The perfect day!