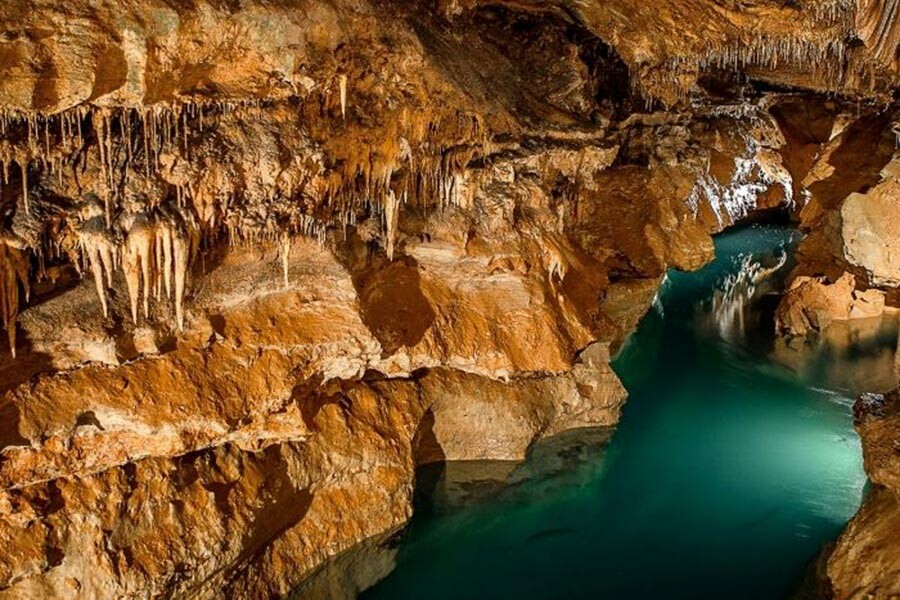 Spelunkers staying at Sugar Ridge Resort will be excited to learn that one of the country's top ten show caves, Cosmic Cavern, is less than an 45 minutes away. The "Must See" attraction is located in Berryville, AR, half-way between Eureka Springs and Branson, Missouri.
Arkansas is home to a lot of fascinating caves and many are within easy distance of our Beaver Lake cabins and suites. None are quite as famous as Cosmic Cavern, however. This historic attraction is the largest, and considered one of the prettiest, privately owned show caves in the state.
The cave, while known to ancient Native Americans, was not discovered in the modern era until 1845, when it was mined for its onyx and other minerals. Cave ownership changed hands repeatedly until 1980, when it was purchased by the Langhover family, who still operate it today.
Inside, you'll find a variety of unusual features,  such as a 9-foot soda straw formation, the longest in the Ozarks. In fact, Cosmic Cavern has many unique and beautiful rock formations, or speleothems, to admire. Stalactites and stalagmites, flowstone, helictites, cave bacon, draperies, and more.
The cave is also home to two "bottomless" lakes. One, South Lake, has a long-term population of trout, some of which have lost their sight and pigmentation from being underground for so many generations. The other lake in the cavern was only discovered in 1993. Consequently, it is incredibly pristine and clear.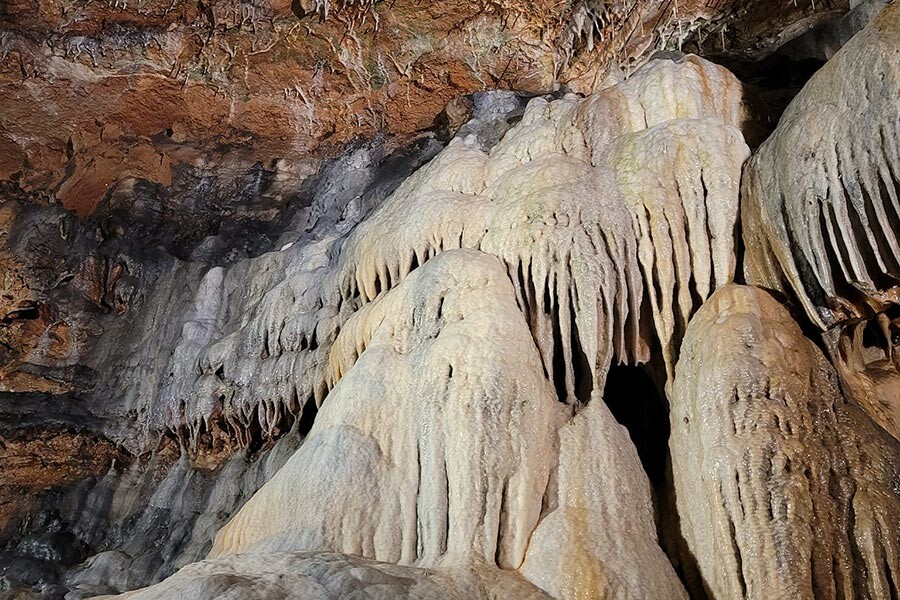 Cosmic Cavern is also unique for its temperature, which stays a relatively balmy 64°F with 96% humidity throughout the year. Most other caverns are lucky to hover around the mid to upper 50's.
Touring Cosmic Cavern
Visitors to Cosmic Cavern can enjoy both Guided Walking Cave Tours and Wild Cave Tours.
Guided Walking Cave Tours take around an hour and 15 minutes and cover a distance of approximately 1/3 mile. Your path is well lit and, while there are some stairs, most of the tour is level. This tour will take you past many unique stone formations, as well as the two subterranean lakes. You may even see blind cave trout and blind cave salamanders. Fascinating!
Wild Cave Tours, on the other hand, are offered after normal hours and take you to deeper, undeveloped parts of the cave. You'll definitely get a little wet and muddy but gloves, hard hats, and lights are supplied. Fun and exciting!
Cosmic Cavern also offers a gift shop, lunch pavilion, museum, and gemstone panning station. Here, youngsters (or the young at heart) can amuse pan for various crystals and keep what they find. Rubies, emeralds, sapphires, quartz, and more.
Cosmic Cavern is located at 6386 Hwy. 21 North, in Berryville, AR 72616. – just 45 minutes drive from our Beaver Lake Cabins and Suites.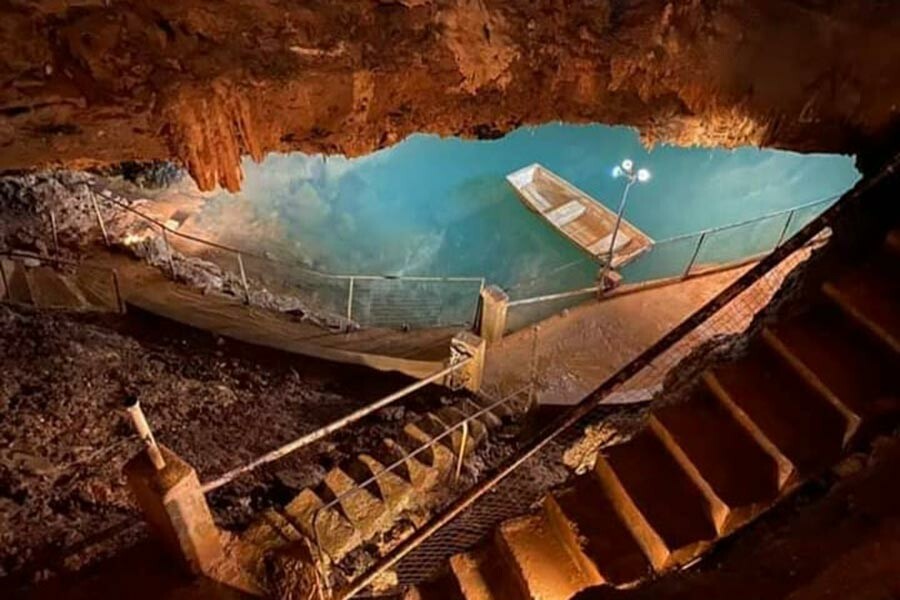 Cavern hours are 9am to 5pm daily, March through December. Visit the cavern website for more information. You can also find the cavern on Facebook.
More Local Caves
You say you like caves? Well, you certainly came to the right place! As we say above, Arkansas is home to many caves, some of the best of which are right here in the local area.
For more underground fun near Sugar Ridge Resort, consider visiting War Eagle Cavern on Beaver Lake and Onyx Cave Park in Eureka Springs.
What things do you hope to do during your Beaver Lake getaway? Let us know and we'll help get you on your way! Sugar Ridge Resort loves sharing beautiful Arkansas with our guests!